Carmen, Owner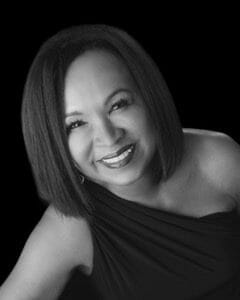 Thanks for visiting Beautiful Skin by Carmen!!
My name is Carmen, I am Jamaican but have lived in the USA for over 48 years. We are proud and honored to have won Best Facial in Orlando four times.  I was in Banking, Human Resources/Compensation, for over 30 years and thought that was the career I would retire from in the future.  Its never easy to make a career switch but if you have the will power, passion, motivation and drive, nothing is impossible with the help of God.
When I moved from N.Y. to Florida I started to get professional treatments to enhance my skin texture with facials and peels. Although I always took care of my skin with home products from my teenage years, I realized it was not enough after the results I got from professional treatments.  After about a year of treatments, the light bulb went off and I knew that I wanted to do this as a career. I realized my passion was in making people look and feel good about themselves.
In 1994, I quit my job, went to Esthetics school and immediately got my first job at a Disney Spa. Although their criteria were two years experience, they hired me on the spot.  After two years I opened Beautiful Skin by Carmen because I wanted to concentrate on Prevention/Age management. I feel with preventative skin care treatments starting in our teenage years, or as soon as possible, we can prevent premature wrinkles. Thus, we will never need a facelift.
I am blessed to be able to have a career that is the love of my life. It makes me feel so good to hear feedback from our clients on how happy they are with the improvements in their skin.
To a younger, healthier looking you inside and out!
Carmen
Please note we work only by appointment.  No walk-ins allowed.
Julieth, Lead Esthetician
Hello, my name is Julieth. I have been practicing Esthetics for over 9 years. I am fluent in English and Spanish. I graduated from Parisian Beauty Academy in New Jersey and obtained post graduate certificates in Targeted Treatments & Advanced Skin Care Modalities from the International Dermal Institute in New York City. I am certified in Skin Biology, Micro-needling, Chemical Peel Application by PCA SKIN & IMAGE Skincare.  I've worked with many clients with different skin types and conditions like: Acne, Hyperpigmentation, aging skin and Acne Scarring. Being a Skin Care Specialist has giving me the opportunity to help my clients reach their skin care goals and make a difference in how they look and feel. Esthetics is my passion, as well as, a rewarding career. I am ecstatic to be a part of Beautiful Skin by Carmen which has had a fantastic business reputation for over 21 years.  I look forward to helping my clients re-discover their beautiful skin.
Carolina Guandique – Lead Esthetician, Zen Location
Hi, my name is Carolina,I was born in Chicago but was raised in El Salvador, I am fluent in English and Spanish, I have a bachelors degree in Nutrition and Dietetics from the Evangelical University of El Salvador, I have worked in esthetics for 22 years and have experience in body and skin treatments, I got my degree in Paramedical skin care from the Florida College of Natural Health, I have a PCA certification and  product knowledge in Pevonia, Rhonda Allison, Elemis, Eminence and Image. I love to treat all skin conditions and help my clients feel better about themselves, I am excited to be a part of this amazing team where I can change lives by doing what I am passionate about.
Jennifer, Coordinating Manager
Jennifer has had over 40 years in the corporate world on an executive level. When she retired I persuaded her to come on board to get us all organized.  She has been an invaluable addition to us all.  She grew up in England so you may detect a little accent if you speak with her.  We are constantly growing so we always need more help.  We are happy to have Jennifer on board.
Karina, Esthetician
Hi, I'm Karina.
I have been an esthetician since 2016. I speak both English and Spanish. Ever since I graduated my goal is to help people feel good about their skin. I feel everyone can have beautiful skin with professional skincare and proper skin care routine at home.  I enjoy seeing the difference after completing a service with our result-driven skincare services.  I have experience as a massage therapist and in body sculpting. I offer all skincare services plus advanced treatments such as chemical peels, micro-needling, face lifting, and lymphatic drainage for sinus relief of the face.
One of my favorite services to offer is Dermaplaning to remove fine hairs on the face. Esthetics has been my passion forever. My goal is to get your skin glowing. I encourage you to book your experience with me and find out for yourself that I can make your skin glow.
I am looking forward to taking care of your skin care needs.