No matter what skin type you have, there is a Geneo facial for you! Stimulate collagen, hydrate, improve skin texture, brighten, and reduce the appearance of pigmentation with the Geneo oxygen facial. Customized pods containing vitamins and antioxidants are gently infused into your skin to promote tightening, brightening, and overall skin health!
What Is The Geneo Oxygen Facial?
The Geneo oxygen facial is a three-step facial combining exfoliation, massage, and ultrasound technology to stimulate oxygenation of the skin via the Bohr Effect, and to infuse antioxidants into the skin that support skin health! Try the ILLUMINATE Geneo facial to stimulate collagen, improve skin texture, brighten, moisturize and reduce the appearance of pigmentation! We also have the following: BALANCE to detox and balance your skin, REVIVE to smooth and tighten and new HYDRATE to hydrate and tighten. Immediate, long-lasting results.
What Is The BOHR effect?
A physiological response to balancing the pH levels of your skin, the Bohr Effect provides supplemental oxygen and nutrients to your skin cells. The Bohr Effect (or internal oxygenation) occurs when CO2 bubbles are activated beneath the surface of your skin, and simultaneously replaced by oxygen-rich blood. This oxygen-rich blood is delivered to these deeper layers of your skin, enhancing collagen production, healing, cellular activity, reducing hyperpigmentation, fine lines, texture, and so much more! If you're looking for an immediate glow, this is the facial for you!
What Active Ingredients Are In The Geneo Oxygen Facial?
The Geneo facials are formulated with clean ingredients and antioxidants like Kojic acid, Vitamin C, carrot & prickly pear extracts. These vitamins are infused directly into the patient's skin. When combined, these nutrients support skin health, hydration, and brightening! This facial is the perfect treatment to schedule before your next event or photoshoot!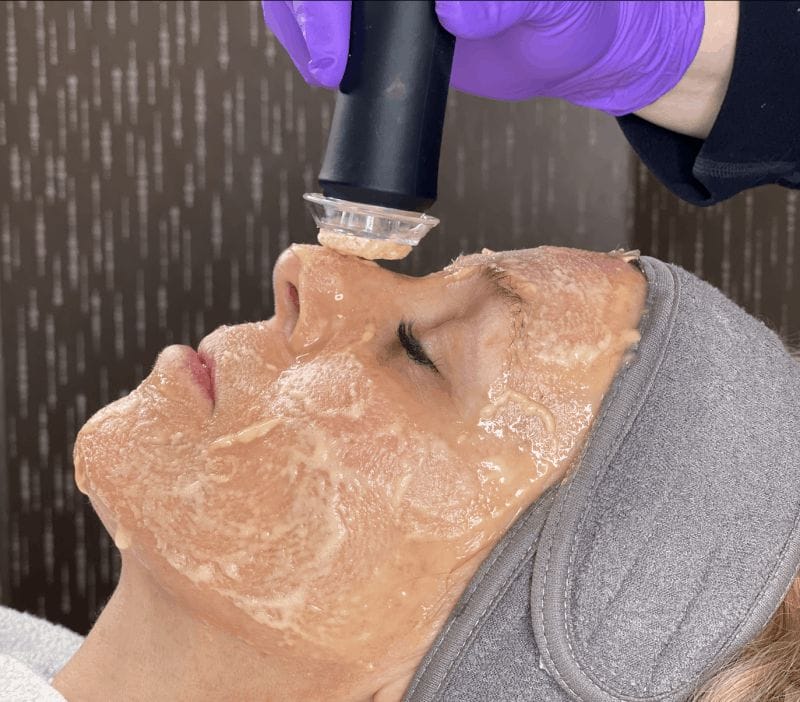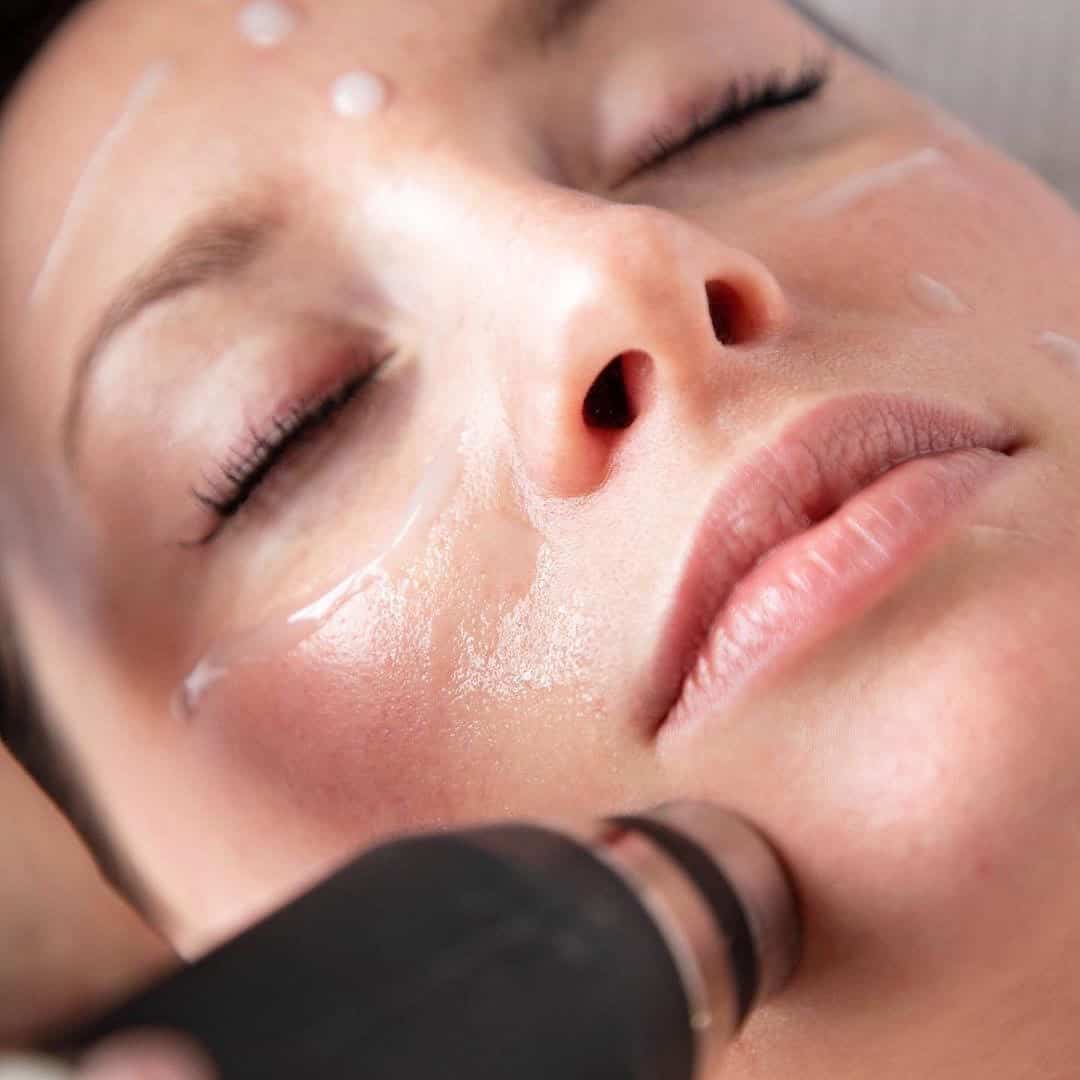 EXFOLIATION
Natural ingredients in the Geneo OxyPod react with the Geneo Primer Gel for gentle, non-invasive exfoliation and trigger the oxygenation process within the skin.
OXYGENATION
Geneo's oxygenation process triggers the body's natural, physiological process of producing oxygen to increase oxygen levels internally within skin. Oxygen is carried to the surface of the skin where the heightened levels of oxygen prep the skin to absorb nutrients throughout the rest of the facial treatment.
NOURISHMENT
A blend of active ingredients is infused into your newly oxygenated and exfoliated skin during our ultrasound and neo-massage processes, allowing for maximum skin nourishment and hydration.
Experience the Geneo glow for yourself and schedule your Geneo Oxygen Facial today!
407-739-1617
30 minutes lunch hour facial special – $159
Deluxe Geneo Face/Neck 3 in 1 glow Facial – $199